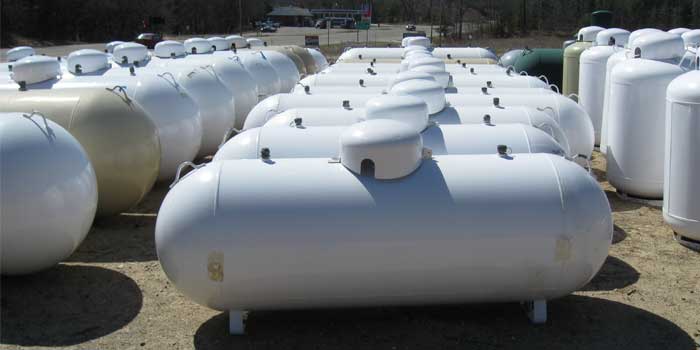 –Wildhorse Propane, provider of Paso Robles propane services, has prepared instructions for reading a propane tank meter. Refilling the tank can be regularly scheduled but, since usage can vary, it's important to read the meter to be sure it is not empty.
How to read a propane tank meter
There are fewer things more aggravating than running out of propane before the next scheduled refill. Showers are cold, can't cook meals and the heat doesn't work. Most of the time, propane usage is predictable, but unexpected high use due to weather, extra cooking and baking or some other circumstance empties the tank before the next scheduled refill.
There are two ways to avoid an empty propane tank. The first is, of course, discuss your usage with your propane supplier and adjust the delivery schedule to keep the tank full. The Paso Robles propane supplier is always happy help you estimate usage and schedule appropriate deliveries. The second way is to add reading the propane tank meter to the weekly chore list.
Locate the meter
The meter, or gauge, is on the top of the propane tank along with a fill pipe and shut-off valve. Tanks that supply buildings usually have a lid that covers the meter and valves. Open the lid to see the meter.
Reading the meter
The numbers on the meter indicate the percentage of propane in the tank, not how many gallons. The gauge needle for a full tank will point to 80, which is actually 80-percent. A tank is not filled to 100-percent because some space needs to be left for the liquid propane to evaporate. A 30 (30-percent) reading means the tank is getting empty and it's time to order propane.
The reorder level may vary depending on the size of the tank. To be sure, contact the Paso Robles propane experts at Wildhorse Propane and ask for the best reorder level for your tank.
Safety
Safety is always an issue for any size propane tank or cylinder. A top safety priority is to know how to operate the shut-off valve.
The propane experts at Wildhorse Propane have been serving the propane needs of Monterey and north San Luis Obispo counties since 1980. The company provides safety information, propane, propane tanks and underground pipe services, appliance sales and repairs, free estimates and consultations.
Wildhorse Propane & Appliance
50557 Wildhorse Road
King City CA, 93930
(831) 385-4827
Press release by Paso Robles SEO company Access Publishing, 806 9th Street, #2D, Paso Robles, CA 93446. (805) 226-9890.