San Juan Bautista propane service​
San Juan Bautista is a unique community that reflects the historic attraction of California as well as the long-standing ranching and agricultural traditions. Wildhorse Propane and Appliances, an independent, family-owned service is proud to serve the flourishing small businesses and vibrant agriculture of the San Juan Bautista area.
We combine fair prices, good service and timely delivery.
Wildhorse Propane and Appliances has been a leading supplier of propane and services since 1980. We serve all of Monterey County, including San Juan Bautista, Hollister and the surrounding areas as well as nearby communities of Aromas, Prunedale, Las Lomas and Royal Oaks.
Wildhorse Propane provides:
Propane delivery to agriculture, businesses and homes.
Convenient regularly scheduled delivery and by appointment.
Filling RV tanks, forklifts, propane vehicle tanks and agricultural and industrial equipment.
Propane tank delivery and installation.
Appliance sales and installation.
Underground gas line installation.
Convenient online billing and payment and accepts Visa and MasterCard.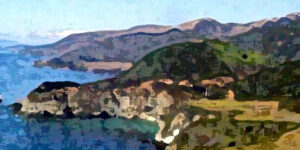 Propane gas is an efficient, environmentally friendly choice of energy, burning cleaner and more economically than many other forms of energy. Not only does propane meet the bottom-line needs of small businesses and agriculture, but the fuel also helps reduce greenhouse gas emissions. Propane gas works harder and smarter, helping our customers save energy and money.
Appliance sales and installation
Get top-brand appliances such as Maytag, Frigidaire, Amana, Kitchenaid, Whirlpool and more from Wildhorse Propane and Appliances. Whether you are upgrading to new appliances, building a new home, or remodeling, we can supply and install:
Refrigeration and freezers
Ovens and Stovetops
Dishwashers
Laundry appliances
Air Conditioning and ventilation
Convenient delivery
Our route deliveries bring your San Juan Bautista propane service on regularly scheduled deliveries. We fill your propane tank, deliver full propane cylinders to your business fueling stations and fill the tanks of all your propane-powered equipment.
We provide the same services by appointment.
We also deliver and install propane tanks.
Propane gas line installations
New gas line installation is only one critical service to look for in a full-service company. Experience with replacing old or damaged gas lines is also a valuable skill. Installing propane and natural gas lines that are done by a professional, licensed plumber is a solid assurance that the system is dependable and safe. The Wildhorse team has extensive experience with government agencies, home builders and developers, pool companies and landscapers.
About San Juan Bautista
The town of San Juan Bautista in San Benito County was incorporated in 1896. Today it is a popular tourist destination and the location of the San Juan Bautista Mission.
Before European contact, the Mutsun lived in the region. The Spanish Franciscan priest, Fermin de Lausuen founded Mission San Juan Bautista to claim the land for Spain. Reports are that he chose the site because of the fertile land, water supply and sizeable Mutsun population to provide free labor. Lausuen set about converting what Mutsun he could to Catholicism and exploiting their labor for Spain. In 1930, the Mutsun language died out completely with the death of Ascencion Solorzano de Cervantes, the last native speaker.
The region surrounding the town is largely agricultural. The largest producer of organic salads in the United States, Earthbound Farms, is based in the region. San Juan Bautista is also home to the renowned Teatro Campesino. San Juan Bautista was the setting for scenes in Alfred Hitchcock's Vertigo.
Recently, researchers have identified San Juan Bautista as the epicenter of the 1906 San Francisco earthquake. The identification was based on eyewitness accounts and old photographs. San Juan Bautista is located on the San Andreas Fault.
San Juan Bautista is the location of the annual California Indian Market Peace Pow Wow. Nearby Tres Pinos is the location of the annual San Benito County Saddle Horse Show and Rodeo. Both events draw visitors and competitors from all over the United States.
The GPS coordinates for San Juan Bautista are: 36.8455° N, 121.5380° W