Hollister propane service​
Wildhorse Propane and Appliances is the one-stop service that has been meeting the propane needs of rural and urban residents and businesses since 1980. The independent family-owned company focuses on:
Propane delivery to agriculture, businesses and homes.
Convenient regularly scheduled delivery
Filling RV tanks, forklifts, propane vehicle tanks and agricultural and industrial equipment.
Propane tank delivery and installation.
Appliance sales and installation.
Underground gas line installation.
Propane safety information.
Convenient online billing and payment and accepts Visa and MasterCa
Meeting all propane needs
Wildhorse Propane and Appliance is a propane gas delivery service that supplies home, agricultural, and commercial accounts. Our fast, friendly and affordable deliveries service regular routes in Hollister and the surrounding region, including the nearby communities of San Juan Bautista, Aromas, and Prunedale.
Services include propane delivery, propane tank delivery and installation, tank monitoring and maintenance.
Propane gas is an efficient, environmentally friendly choice of energy. Propane burns cleaner than many other forms of energy, helping reduce greenhouse gas emissions. Propane gas works harder and smarter, helping you save energy and money.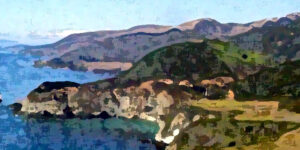 Get top-brand appliances such as Maytag, Frigidaire, Amana, Kitchenaid, Whirlpool and more from Wildhorse Propane and Appliances. Whether you are upgrading to new appliances, building a new home or remodeling, we can supply and install:
Refrigeration and freezers
Ovens and Stovetops
Dishwashers
Laundry appliances
Air Conditioning and ventilation
Professional builders, pool companies, landscapers and public works installations have relied on our expertise for the proper and safe installation of underground gas lines and for correct and secure gas line connections to appliances and equipment
New gas line installation is only one critical service to look for in a full-service company. Experience with replacing old or damaged gas lines is also a valuable skill. Installing propane and natural gas lines that are done by a professional, licensed plumber is a solid assurance that the system is dependable and safe. The Wildhorse team has extensive experience with government agencies, home builders and developers, pool companies and landscapers.
About Hollister, California
Hollister, the county seat of San Benito County is a picturesque town with a population of 41,678 as of the 2020 census. Also known as the gateway to some of the most beautiful wilderness areas managed by the Bureau of Land Management, Hollister is an agricultural town known for growing apricots, olives, vineyards, pomegranates and for producing chocolate. 
Hollister was founded in November 1868 by William Welles Hollister on the former Mexican land grant, Rancho San Justo.
The town shares the title of "Earthquake Capital of the World" with Coalinga and Parkfield. According to geologists, Hollister, located on the Calaveras Fault, represents one of the best examples of aseismic creep in the world. The Calaveras Fault, a branch of the San Andreas Fault, bisects the city along Locust Ave and Powell St, running north and south.
Another claim to fame for Hollister was being the setting of the 1953 film, The Wild One, based on a true motorcycle rally event in 1947. The motorcycle rally was revived in 1997 as the Hollister Independence Rally and remained a popular event for many years. Eventually, the violence associated with the event, problems with the event coordinators and city law enforcement staffing led to the event being completely canceled in 2022.
The GPS coordinates for Hollister are: 36.8525° N, 121.4016° W