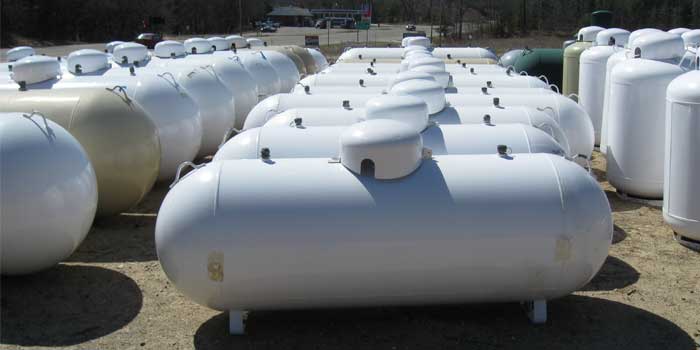 Salinas Propane Company Wildhorse Propane answers
– The classic barbecue debate: Propane or charcoal? While charcoal grills boast the benefit of a rich, smoky flavor, Salinas propane grills take the cake with more overall convenience, control, and ease of use.
In addition, around 90-percent of the world's greatest and most esteemed steakhouses grill their rare aged prime beef with propane. This goes beyond convenience and price, with the revenue brought in by these steakhouses they could use any kind of fuel they desire, but they choose propane. Why might this be?
1. Direct, high heat: Cooking with gas makes it possible to achieve a darker, all-over sear that can only be attained through extremely high heat. A gas grill reaches these high temperatures much, much faster than charcoal all the while retaining more heat.
2. Ease of use: Anybody who has used a charcoal grill knows the struggle of preparing, igniting, and attending to the grill. For those who want to do away with all the excess work, propane is the way to go. With a propane grill, you simply have to turn the knob and hit ignite.
3. Quick and easy cleanup: Cleaning a gas grill is relatively simple, all that's necessary is to turn the burners on high for a couple minutes to loosen any leftover remnants and then scrape down the cooking grate to remove them. Other than that, a more thorough cleaning is only needed every six or so months. In contrast to charcoal grills, there's no need to worry about messy charcoal residue, stacking, lighting, flare ups, drips, or ashes.
4. Taste: One of the main advantages that charcoal fans boast over propane grilling is that rich, smoky flavor that comes from grilling with charcoal. However, at the same time the lighter fluid used to ignite the charcoal can leave your meats or veggies with a faint taste of butane. With propane it is still possible to attain that smoky flavor by using the built in smoke boxes that come with many propane grills, with the added benefit of never tasting the lingering propane fuel.
5. Temperature Control: Lastly, a huge advantage in propane grilling is a better heat consistency and the ability to control the temperature with the turn of a dial based on what foods you're preparing.
For all your Salinas propane needs, check out Wildhorse Propane at www.wildhorsepropane.net or give them a call at (831) 385-4827!
Wildhorse Propane
50557 Wildhorse Road
King City, CA 93930
(831) 385-4827
Press release by San Luis Obispo SEO company Access Publishing, 806 9th Street, #2D, Paso Robles, CA 93446 (805) 226-9890.