Propane Service, Tanks, Gas Lines, Pipelines, Underground Plumbing, Appliances and More
Propane Service Areas: King City, Greenfield, Soledad, Gonzales, Salinas, Monterey, Carmel, Paso Robles, San Lucas, Creston, Jolon, Templeton, Atascadero, Santa Margarita
Looking for trustworthy propane sales and service? If so you've found the right place! Wildhorse Propane and Appliance has been operating in Monterey County for over 30 years, and we are now expanding into northern San Luis Obispo County. Our professional sales and service staff guarantee a hassle free process for all your tank refilling, sales, and service.
Service from Monterey, Carmel, Salinas, and Paso Robles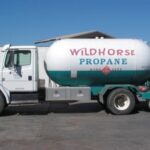 Wildhorse is a propane gas delivery service that supplies home, agricultural, and commercial accounts. A routed truck delivery service fills stationary tanks throughout Monterey and San Luis Obispo counties.
Propane Tanks for Residential and Commercial Use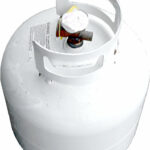 Propane tanks are an important choice for any homeowner to make. They can determine the level and quality of service you will receive for years to come.
Wildhorse offers quality tanks, gas service, tank delivery and installation. Your search for a propane tank is over. We will make it easy. Call us at (831) 385-4827 or visit our Propane Tanks page for more information.
Appliance Sales from Monterey to Paso Robles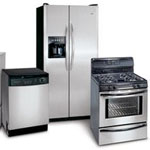 Shopping for quality appliances? We stock a full line of brand name refrigerators, stoves, washers, dryers, grills, off grid appliances, and more!
Locations Near You! Fill up your tanks before BBQ Season!
North
King City – Wildhorse Propane & Appliance (50557 Wildhorse Road 2.0 Miles South Of King City)​
King City – Wildhorse Cafe/Truck Stop (Mesa Verde Rd 2.0 Miles South of King City​​
Greenfield (342 Elm Ave of HWY 101)​
Soledad Shell (Off HWY101 Next Starbucks)​
Salinas Shell (Harden Ranch Plaza Next to Wal-Mart)​
Salinas Shell Station: 417 Main Street, Salinas, CA
Marina Shell: 3030 Del Monte Blvd, Marina CA
Mid Valley Shell: 27800 Doris Drive, Carmel
South
Pleyto Plaza (70210 Jolon Rd.)​
Paso Robles (Steves Gas 1441 Spring St.)​
Call today for any propane or appliance needs: (831) 385-4827